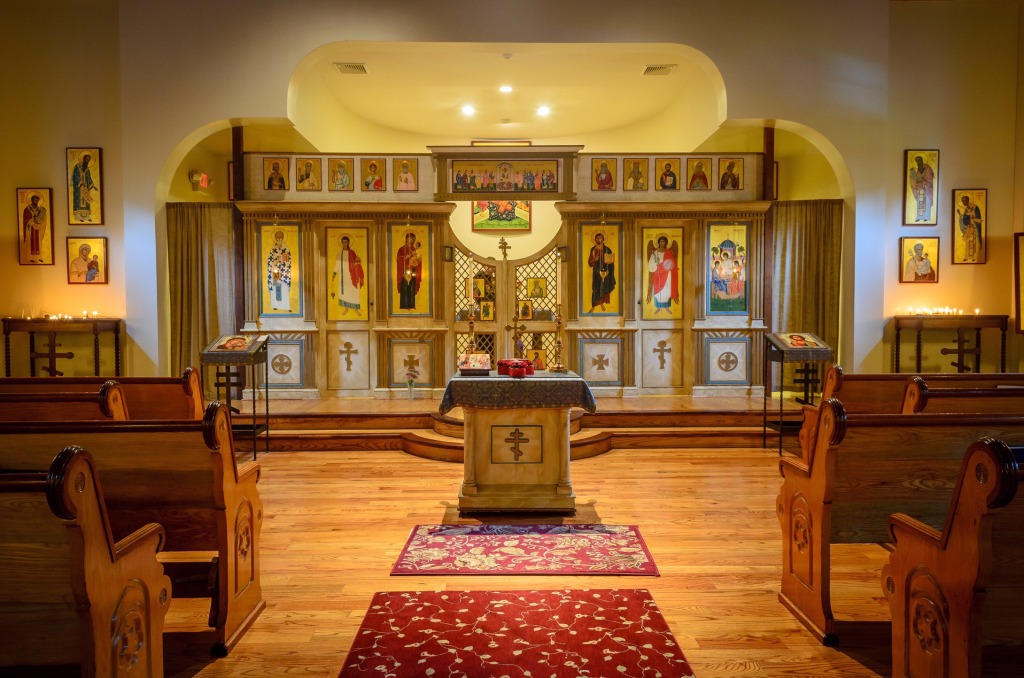 Welcome to Holy Trinity Parish
Holy Trinity is a diverse and welcoming parish of the Carpatho Russian Diocese, under the Ecumenical Patriarchate.
His Grace, Bishop Gregory of Nyssa, is our diocesan ruling hierarch.
Divine Liturgy is offered Sunday at 10 am. As a reminder, only those Orthodox Christians who are properly prepared are invited to receive Holy Communion.
Everyone is invited downstairs following Divine Liturgy for Coffee Hour and Fellowship. Come down and meet Fr. Luke and the parishioners.
Our parish offers many opportunities to pray, to study and learn more about Jesus Christ and His Holy Orthodox Church.
If you have any questions about the Orthodox Church, our Faith, or our parish please feel free to contact Fr. Luke. He is more than happy to meet with you and talk.